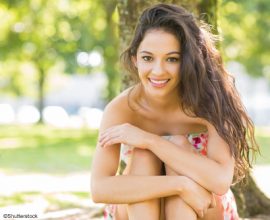 Do you know what a dental veneer is? Dental veneers are a highly desirable tooth restoration treatment that is designed to provide an additional layer of protection on the fronts of teeth while drastically improving their look. Dental veneers are known as smile makeover procedures because they can take below-average smiles and turn them into masterpieces.
Through the use of dental veneers, a tooth can be altered and shaped as needed. A tooth can be shaped, sized and colored depending on your oral health needs thanks to dental veneers, as they consist of thin shells directly applied to the fronts of teeth. Furthermore, porcelain veneers are stain-resistant, so any risks you may have for routine stains and discolorations on your teeth is greatly minimized with the application of dental veneers. However, since they only cover up the fronts of teeth, you will need to continue cleaning a tooth on all sides that are still susceptible to harm. If you have any teeth that are damaged or discolored and wish to cover them up, dental veneers are a wonderful option to consider.
If you want to experience the joys of dental veneers crafted by Louisiana Dental Center, simply call our team at (504) 277-4401 to schedule an appointment at our dental office in Chalmette, Louisiana. Our dentists and team look forward to helping you in any way we can!